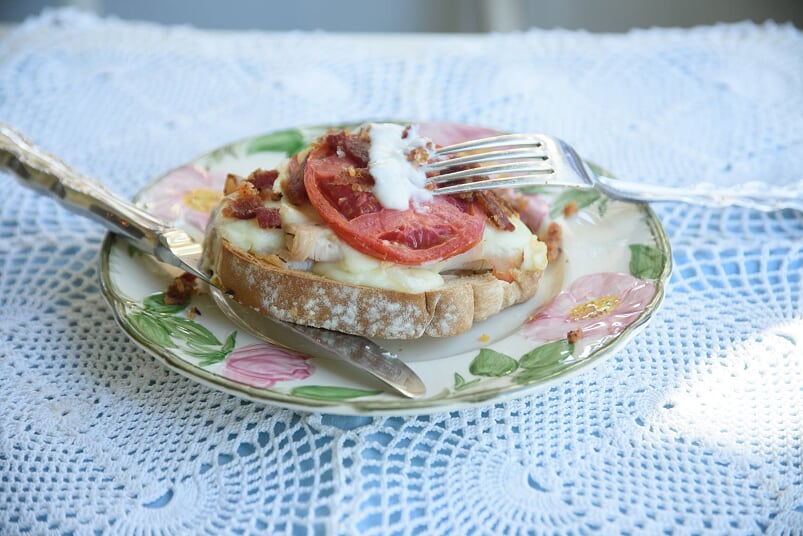 'I know something interesting is sure to happen,' Alice said to herself, 'whenever I eat or drink anything; so I'll just see what this bottle does.'
Turkey Wrap 10.95
Smoked, sliced turkey with spring greens, herbs, thinly sliced cucumber, red onion, and our herb vinaigrette encased in a spinach herb tortilla. Side of Choice
Alice's Chicken Salad Sandwich 11.95
Grilled Raisin Bread, Shredded Chicken Salad, Melted Swiss cheese and Pecans. Side of Choice
BLT Biscuit 9.95
Bacon, lettuce, and tomato on a flaky, buttery biscuit. Side of Choice
Veggie Sandwich 10.95
Thinly sliced veggies with our herb cream cheese spread on your choice of Challah or Multigrain Bread or Garden tortilla wrap. Side of choice.
Southern Staples
Cheddar Grit Cakes 13.95
A southern treat! A decadent baked grit cake with a helping of pulled pork with BBQ sauce. A spoonful of coleslaw tops this dish off! Side of Choice
Chicken and Biscuits 11.95
Shredded chicken breast, cheese, and vegetables in a velvety cream sauce topped with our fluffy, flaky biscuits. Side of Choice
Hot Brown 11.95
Classic, American open-faced hot sandwich with roast turkey, bacon, and melted parmesan. Side of Choice
Meatloaf Pie with Cornbread 13.95
Our signature dish is a twist on the traditional. Tender, flavorful meatloaf surrounds a fluffy layer of mashed potatoes and corn, topped with secret sauce, melted cheddar cheese, and bacon. Side of Choice
Poppy Pecan 10.95
Delicate bed of baby spinach with tart apples, tangy feta, dried cranberries, chopped pecans, topped with our homemade poppy seed dressing.
Pear and Gorgonzola 10.95
Fresh slices of pear and crumbly gorgonzola with toasted walnuts and dried cranberries on a bed of wild lettuce mix. Honey mustard dressing.
Waffle Sandwich 12.95
Thinly sliced ham and smoked turkey. Havarti cheese, raspberry jam on a house made waffle
House Made Desserts
Sides
Mac & Cheese 3.89
A blend of three cheeses make this mac extra creamy! Add Bacon 1.25
Southern Hot Corn 2.99
Four types of peppers give this corn casserole a kick!
Cole Slaw 1.99
Seasonal Vegetables 2.99
Locally sourced.
Cornbread 1.99
Baked Potato Salad 2.99
A fun version of the loaded baked potato!
Crunchy Pea Salad 2.99
Sweet peas, bacon, cranberries, and cashews. A sweet and savory delight!
Side of the Day 2.99
Ask your server.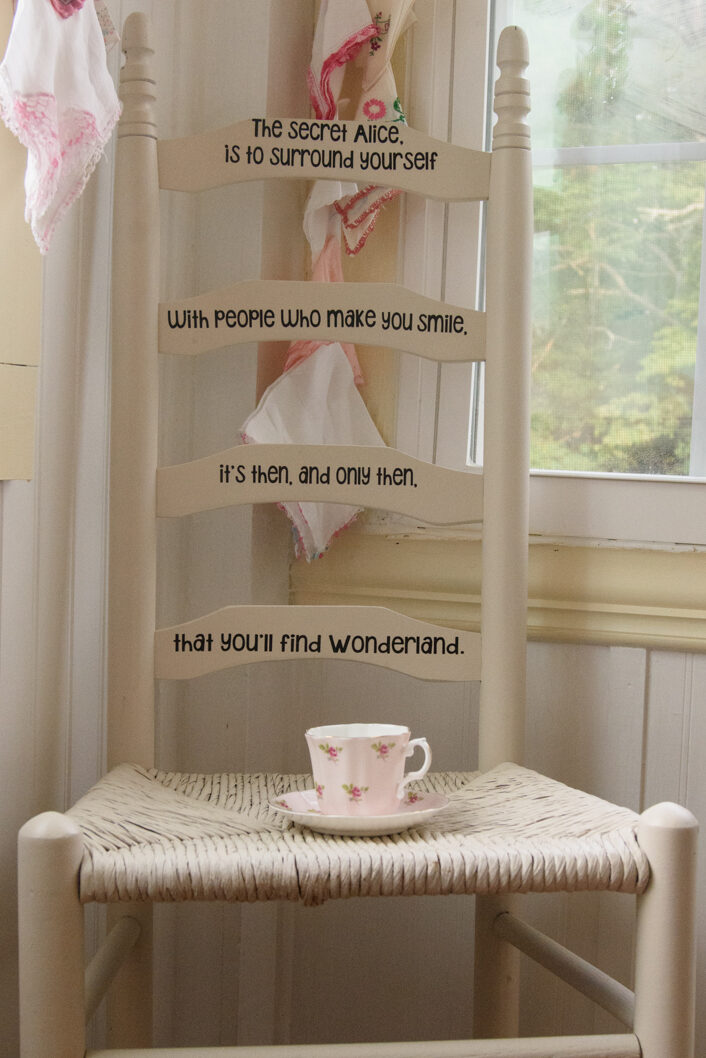 Drink Me
Iced Tea 1.99
Sweet or unsweet.
Soda Coke Products 20 oz. 2.25
Juice Sm 1.95 Lg 2.95
Apple, Orange, Cranberry, or daily special.
Coffee 1.99
Rich coffee; brewed fresh.
Specialty Coffee 3.95
Cappuccino, espresso, Caffe Latte, Café Con Leche, Americano, or Café Mocha.
Hot Chocolate 1.99
Pot of Hot Tea 4.95
Complete specialty tea menu of Harney & Sons teas.
Bottled Water 1.99