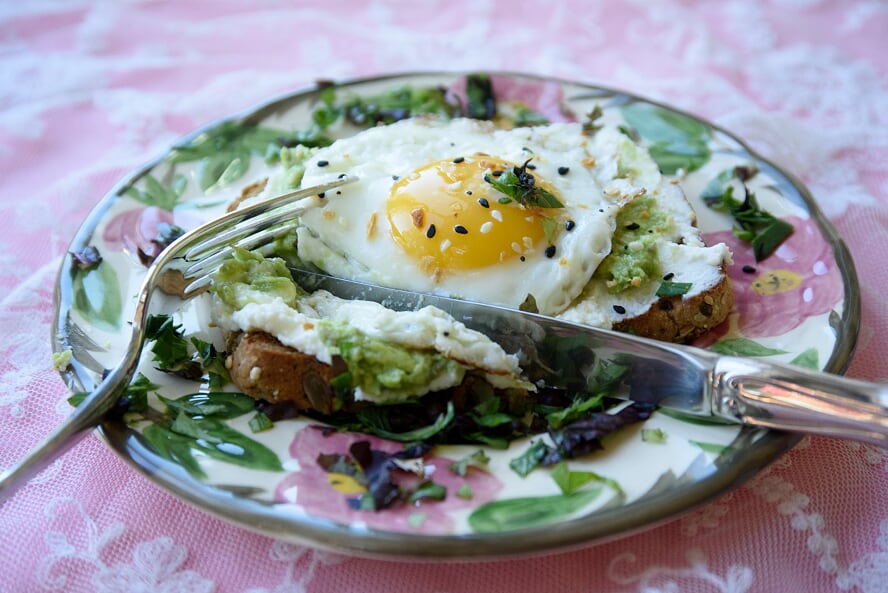 Why sometimes I've believed as many as six impossible things before breakfast…
Egg Choice Plate $10.95
Two farm-fresh eggs prepared sunny side up, over easy, or scrambled with your choice of two side dishes. A complete breakfast!
Creamy Avocado Egg Toast $10.95
A bold take on a new classic! Multigrain toast layered with a creamy, tangy lemon-ricotta spread and then a layer of avocado. Topped with fried egg. Side of choice
Egg Sandwich  7.95
Traditional breakfast sandwich starting with a fluffy biscuit, topped with egg, cheddar cheese, and your choice of bacon, sausage, or ham.
Pancakes 9.95
Old-fashioned and fluffy pancakes. A stack of two with your choice of syrup or jam. Side of choice
+1.50 for fruit and whipped cream.
Waffles 9.95
A stack of two fluffy waffles with your choice of syrup or jam.
+1.50 for fruit and whipped cream.
Challah French Toast 10.95
Prepared with our airy Challah bread and dusted with powdered sugar- a decadent and delightful start to your day! Choice of syrup or jam.
Biscuits & Gravy 10.95
The classic duo done right. Flaky biscuits and sausage gravy.
Southern Herb Breakfast Casserole   10.95
Sausage, pepper, eggs, hash browns, and our herb blend, topped with cheddar cheese, round out this hearty entrée.
Sides
Creamy Stone-Ground Grits 2.79
Southern staple.
+.75 Cheddar Cheesy Grits.
+.75 Smoked Gouda.
Locally-Sourced Bacon, Sausage or Country Ham 3.49
Fruit 2.95
Fresh, seasonal fruits.
Hash Browns 2.95
Shredded and pan-fried.
Hash Brown Casserole 3.79
The traditional with buttery Corn Flake topping.
Toast .85
White or wheat. +2 for Challah.
Granola 4.95
Granola, fruit, yogurt, and jam make this a meal.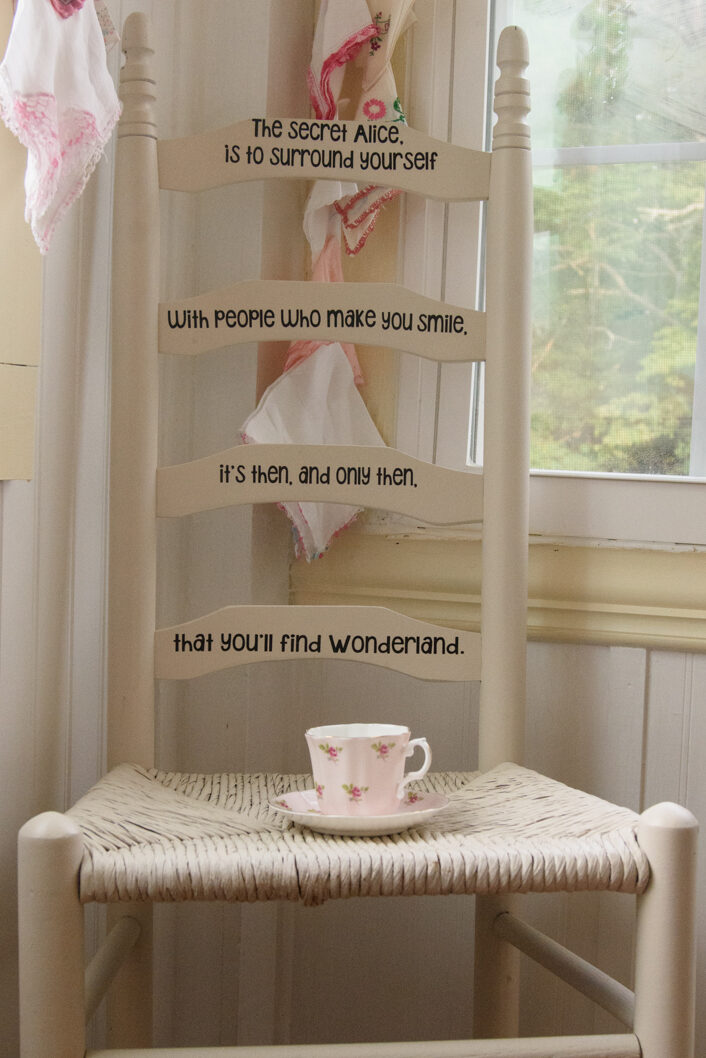 Drink Me
Juice Sm 1.95 Lg 2.95
Apple, Orange, Cranberry, or daily special.
Coffee 1.99
Rich coffee; brewed fresh.
Specialty Coffee 3.95
Cappuccino, espresso, Caffe Latte, Café Con Leche, Americano, or Café Mocha.
Hot Tea 4.95
Complete specialty Tea menu of Harney & Sons teas.
Iced Tea 1.99
Sweet or unsweet.
Hot Chocolate 2.25
Chocolate w Milk 2.99
Bottled Water 1.99
Soda (Coke products) 2.25